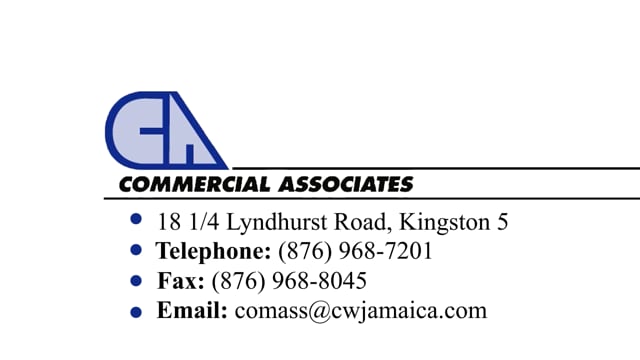 Commercial Associates Limited is a privately owned Jamaican company which was incorporated in 1984. The company operates from its premises located at 18 1/4 Lyndhurst Road in Kingston, Jamaica.

Commercial Associates is the leading distributor of wholesale baking supplies and raw materials for the Baking, Food Processing and Beverage Industries. Our range of products is derived from the strong relationships developed with our suppliers in China, Europe, Far East and the Americas. We also distribute locally produced raw materials in support of the local manufacturing sector.

Baking
Cake Mixes & Bases

Icings

Fillings

Bakeware

Leavening Agents

Dried Fruits

Spices

Flavourings

Glazes

Pastes
Agro Food Processing
Modified Food Starches

Stabilizers

Preservatives and Additives
Beverage Making
Stabilizers

Preservatives

Flavourings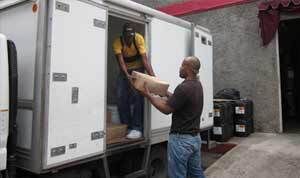 Commitment To Customers
We are committed to maintaining a high level of customer satisfaction, by providing the best quality products at the most competitive price. This is achieved through the strong relationship with our suppliers and logistics partners. We even offer to source products not carried in our inventory and we facilitate special order requests by customers as well. Over the years we have earned the trust of our clients as their preferred supplier through our dedicated service. Delivery is offered islandwide, however, conditions apply.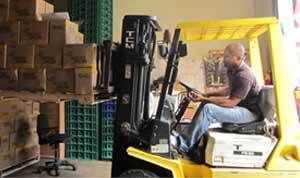 Relationship with Suppliers
Quality control demands the choice of the best suppliers. We have exclusive distributorships with Caravan Ingredients Inc, I.Rice & Co., and Ingredion S.A. for over twenty (20) years. Technical support is offered to our customers by teleconference or one-on-one consultation in their factory or place of operation.
Feel free to drop by our office during opening hours:
Mondays – Fridays between 8:30am – 4:00pm
Take a look at the wide range of products we have to offer and interact with a member of our customer service team.